The Flood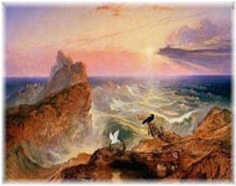 AS WE ALL MAY KNOW, THE FLOOD STORY IS FOUND IN ALMOST ALL LANGUAGE GROUPS ON THE FACE OF THE PLANET. THIS IS A REALITY THAT HAS BEEN HANDED DOWN FROM GENERATION TO GENERATION, SIMILARLY AS IT WAS PASSED DOWN TO SENNACHERIB THE ASSYRIAN KING (look under button "archaeology").
IN THE LIBRARY OF THIS KING OF THE ASSYRIA; THERE WAS NOT JUST ONE ACCOUNT OF THE FLOOD FOUND ON CLAY TABLETS BUT TWO. ONE WAS OF SUMERIAN AND THE OTHER BABYLONIAN (HEBREW-THROUGH DANIEL). THE FORMER IS CONNECTED TO THE EGYPTIANS AND I AM STILL TRYING TO FIND THE PHARAOH THAT BELIEVED IN THE FLOOD BUT I HAVE LOST IT. IT IS BURIED DEEP IN ENCYCLOPEDIC SPACE.
NOW FRIENDS, LOOK AT THE HISTORY; THIS ASSYRIAN KING (SENNACHERIB) WAS CONQUERING KINGDOMS RIGHT AND LEFT. HE SACKED GODS PEOPLE AND SPOILED THEIR KINGDOM AND BROUGHT BACK THEIR ARTIFACTS FOR HIS MUSEUM. SO HE DID WITH ALL THE KINGDOMS HE CONQUERED INCLUDING THE EGYPTIAN ONES ETC. BRINGING BACK ALL THEIR TREASURES.
WHY WOULD HE HAVE THESE ACCOUNTS IN HIS LIBRARY AS ARTIFACTS IF THEY HAD NO VALUE ?
NINEVEH, SENNACHERIBS HEADQUARTERS, AT THAT TIME WAS THE CAPITAL OF THE RELIGIOUS WORLD, AND THE ARTIFACTS COLLECTED ACCOUNTED FOR THIS. THE FLOOD BEING A WELL KNOWN FACT MADE THESE DOCUMENTS PROOFS, SUCH AS THE PROOFS I TRY TO COLLATE, AND BECAUSE THEY WERE HELD AS SACRED THEY FOUND A PLACE WITHIN HIS TREASURES ?
MUCH LIKE RICH MEN COLLECT WELL KNOWN ARTISTS PAINTINGS TODAY. COPIES SIMPLY ARE NOT DISPLAYED IN THEIR GALLERIES. SO IN A SENSE THEY KEEP THAT ARTISTS HISTORY AND EXISTENCE ALIVE BY THEIR COLLECTIONS, THUS PROVING HIS EXISTENCE FROM PAST YEARS.
TODAY IN THIS EVOLUTIONARY, THEORY DRIVEN WORLD, WE HAVE ALL BUT THROWN ALL THE TREASURES OF GOD OUT THE WINDOW AS MYTHS, AND HAVE LOST THE CONNECTION TO OUR REAL PAST.
HOW ? BECAUSE UNDER OUR PRESENT BELIEF SYSTEM OUR PAST IS SO DISTANT AND BLACK IT JUST ALL DOESN'T MATTER ANYMORE. THIS THEN IS THE TRACK WE ARE ON, AND GOD OR ANY gOD'S JUST DIDN'T EXIST, NOR NEED TO EXIST IN OUR CULTURE.
BUR FRIENDS, AS WE TRACE BACK INTO RECORDED HISTORY, RELIGION PLAYED THE BIGGEST PART IN ALL THE SOCIETIES THAT EVER EXISTED. EVEN IF IT WAS SUPERNATURAL (MYTHOLOGICAL) RELIGION. BUT IT CERTAINLY WAS NOT WHOLLY DISCOUNTED AND THROWN OUT THE WINDOW AND EVOLUTION OR TECHNOLOGY PUT IN ITS PLACE AS IT HAS BEEN TODAY.
IF YOU REMEMBER FRANCE DID THIS WITH "REASON" DURING THE TIME OF THE FRENCH REVOLUTION WHEN SHE BURNED BIBLES AND KICKED ALL RELIGION OUT OF HER GOVERNMENT. WE ALL KNOW WHAT HAPPENED, (see Revolution) AND SHE QUICKLY SAW THIS WAS A GRAVE MISTAKE, SO SHE RETURNED "A FORM" OF RELIGION TO STAY THE TIDE OF REBELLION.
RELIGION HAS BEEN SO MUCH OF A PART OF RECORDED HISTORY IT ACCOUNTS FOR MOST, IF NOT ALL OF THE WARS FOUGHT IN THE WORLD. RELIGION WAS THE ROOT CAUSE WHETHER ITS EASILY SEEN OR NOT FROM THE HISTORY BOOKS.
TAKE THE LAST GREAT WORLD WAR; WASN'T HITLER ON A CAMPAIGN NO DIFFERENT THAN MOLASOVICH TO GENOCIDE ALL THE JEWS - RELIGIOUS WAR ? OF COURSE, AND HITLER WANTED TO RULE THE WORLD TOO.
TAKE THE CIVIL WAR ON THIS CONTINENT; AT THE ROOT OF THIS WAR WAS A DESIRE OF THE PAPACY TO REGAIN HER POLITICAL HOLD STARTING WITH THIS NATION IN ITS INFANCY. HER RELIGIOUS JEALOUSLY WAS THE MODUS OPERANDI, BECAUSE PRESIDENT LINCOLN BEFORE HE BECAME PRESIDENT HAD PERSONALLY ATTACKED HER POWER, (see Lincoln) AND SHE WAS GOING TO GET EVEN WITH HIM, AND SHE DID BY MAKING A PACT WITH REBELS, AND FROM ACROSS THE GREAT DIVIDE SHE WAS ABLE TO DIVIDE AND CONQUEROR. UNFORTUNATELY FOR HER SHE LOST THE BATTLE, BUT SOME DAY, AS HER HAND IS ALWAYS IN THE POLITICAL SCENE, AS WE HAVE SEEN THESE DAYS GRASPING HANDS WITH MOLISIVICH AND THE LIKE UNDER HER FACADE OF PEACE. SOMEDAY SHE WILL RISE AGAIN, JUST AS THE BIBLE PORTRAYS, AND RETURN TO HER DARK AGES POSTURE.
TALK ABOUT RELIGIOUS WARS ? THROUGHOUT HISTORY ON THE CONTINENT OF EUROPE AND STRETCHING across TO THE MIDDLE EAST WE HAVE SEEN WAR AFTER WAR, AFTER WAR, AND IN SOME WAYS EVEN TODAY RELIGION PLAYS A PART.
WHAT I AM SAYING IS RELIGION HAS BEEN A PART OF MANKIND SINCE HISTORY WAS FIRST RECORDED. HOW FAR BACK ARE YOU READ ?
TODAY WE THINK BECAUSE, AS I SAID, WE LOOK BACK INTO OUR PAST AND SEE BILLIONS OF YEARS, CAVE MEN, AND IGNORANCE, WE THINK HISTORY IS ALL MYTH, SO WE DISCOUNT ALL THE HISTORICAL DOCUMENTATION AS BEING VALID. BUT IF WE WOULD JUST TAKE A LOOK AT OUR PAST WE COULD SEE THE PATH WE ARE HEADING CORPORATELY, PERSONALLY, POLITICALLY, AS WELL AS SPIRITUALLY.
THE PAST IS A LOOKING GLASS THAT WE WOULD DO WELL TO AT LEAST TAKE A LOOK AT, IF FOR NO OTHER REASON THAN TO NOT REPEAT SOME OF THE MISTAKES WE HAVE MADE. AND WILL CONTINUE TO MAKE.
THIS GREAT COUNTRY OF FREEDOM, LIKENED UNTO NO OTHER, IS ON A COURSE MUCH LIKE THE FRENCH REVOLUTION, WHERE TODAY RELIGION HAS FOR THE MOST PART BEEN CAST OUT, AND HUMANISM, CIVIL RIGHTS AND EVOLUTION HAS BEEN PUT IN HER PLACE, AND YOU MARK IT DOWN FRIENDS THE BIBLE (THE ANCIENT BOOK OF HISTORY AND PROPHECY) WILL NOT BE WRONG IN WHAT SHE SAYS WILL HAPPEN TO THIS GREAT NATION OF OURS. NO MORE WRONG THAN SHE WAS WHEN SHE PREDICTED THE GREAT EMPIRES WOULD RISE AND FALL IN TIME. SO YOU MARK IT DOWN AND LOOK FOR THE EARMARKS AND YOU WILL SEE ITS TRUE.
HAS TIME BEEN LOST, AND THUS WE CAN'T PROVE HISTORY, JESUS OR THE BIBLE AS REALITIES OR ACCURATE INSTRUMENTS OF OUR PAST ?
NO WAY, THE VERY CALENDAR WE HAVE HANGING ON OUR WALL IS THE VERY ONE HANGING ON THE WALLS OF JERUSALEM DURING THE TIME OF CHRIST, AND IT WAS JUST AS ACCURATE IN DIVIDING UP THE WEEKS AS IT IS TODAY.
YOU SEE ROME (168 B.C. TO 476 A.D.) WAS IN RULE AT THE TIME OF CHRIST AND ON EVERY JEWISH WALL HUNG TWO CALENDARS; ONE, THE RELIGIOUS - HEBREW, AND TWO, THE POLITICAL OR THE JULIAN. TODAY WE HAVE THE JEWISH EVENTS, THAT ARE ASTRONOMICALLY EQUATED, MARKED RIGHT ON OUR ONE CALENDAR.
SURE WHEN JULIUS CEASAR IN 43 B.C. DESIGNED OUR CALENDAR HE DIDN'T ACCOUNT FOR THE MINUTE LENGTH OF THE YEAR, AND WHEN IT REACHED POPE GREGORY'S AGE, IT WAS ASTRONOMICALLY OFF BY 10 DAYS. POPE GREGORY ADJUSTED OUR CALENDAR BY THAT TEN DAYS MAKING THURSDAY OCTOBER THE 5TH - THURSDAY OCTOBER THE 15TH, AND HE RE-ADJUSTED LEAP YEAR SO THIS DOESN'T HAPPEN again. BUT DID YOU NOTICE HE DIDN'T ALTER THE DAYS OF THE WEEK, MAKING SUNDAY THE FIRST DAY OF NEXT WEEK IN DIRECT LINE WITH THE FIRST EASTER SUNDAY WHEN CHRIST AROSE.
ONE, TWO, THREE, FOUR, FIVE, SIX, SABBATH (SATURDAY) - ONE WEEK COUNTED OFF, THEN WE START AGAIN... THIS HAS BEEN GOING ON THROUGHOUT TIME, AND FRIENDS YES WE CAN ACCURATELY DETERMINE DATES AS FAR BACK AS "HISTORY" "UNCOVERED BY ARCHEOLOGY" ALLOWS US, DISCOUNTING THE BIBLE ALTOGETHER.
CAN YOU NOT SEE THEN THE IMPORTANCE OF HISTORY ? AND WHEN YOU COUPLE WITH IT THE BIBLICAL ACCURACY TO PREDICT TIMES, DATES AND EVENTS TO THE VERY YEAR, THEN YOU HAVE OPENED UP A REAL PAST AND A REAL FUTURE.
WE POINT OUR TELESCOPES TOWARDS THE HEAVENS AND ASK "IS ANYONE OUT THERE", WE WANT TO KNOW WHERE WE CAME FROM, AND WHERE WE ARE HEADING IN TIME AND SPACE, AND EVOLUTION DOESN'T DO THAT FOR US "AT THE SOUL LEVEL".
THIS IS WHY I HAVE SET UP MY CONNECTIONS SIGHT TO POINT YOU TO HOPE FOR THE FUTURE, AND A PAPA, AND A MAMA, AND LIFE ETERNAL. ALL YOU NEED TO DO IS REACH OUT AND GRAB IT. THE PROOFS ARE THERE BUT NOTHING TAKES THE PLACE OF BELIEF,
OR FAITH, OR WHAT EVER YOU WANT TO CALL IT.
EVEN WITH THE HUGE COMPUTERS WE HAVE TODAY WE CANNOT SPARK LIFE IN THE SMALLEST CELL. YET WE ACCEPT; IT ORIGINATED SPONTANEOUSLY IN PRIMORDIAL SOUP. THIS IS ALMOST RIDICULOUS WHEN YOU REALLY THINK ABOUT IT; FOR IF OVER THE LAST 20 YEARS WITH THE HELP OF THE SUPER COMPUTERS WE HAVEN'T BEEN ABLE TO GET THE MIX RIGHT TO SPARK THAT ATOMIC PARTICLE, THEN ITS TIME WE LOOKED FOR SOME OTHER ANSWERS ISN'T IT ?
RIGHT UNDER OUR NOSE IS THE ANSWER FRIENDS, AND IT'S NOT THEORY BUT HISTORY, AND EVERYTHING IN OUR PAST SHOUTS OUT "GOD CREATED" THE EARTH AND ALL THAT'S IN IT.
WE ARE TALKING ABOUT REAL SPACE INVADERS HERE, NOT SOME FIGMENT OF A MANS IMAGINATION, THAT LEFT THEIR MARK INDELIBLY ON OUR HISTORY. ISN'T IT ODD WE HAVE FORGOTTEN THE NAMES OF THE PHARAOHS AND KINGS OF THE EARTH BUT THE NAME OF GOD IS STILL ON OUR MONEY ?
EVIDENCE OF THE FLOOD IS EVERYWHERE; ITS SIMPLY WE ARE NOT LOOKING FOR IT WE SPEND ALL OUR TIME TRYING TO PROVE THEORIES, WHEN WE HAVE SEA SHELLS IN THE HIGH ALPS, TREES BURIED UPSIDE DOWN PENETRATING THE INFAMOUS PRIMORDIAL LAYERS CASTING MUCH DOUBT ON THE NUMBERING SYSTEM.
I LIKE THE ASSESSMENT MADE BY THE CORPS OF ENGINEERS IN DETERMINING THE SEDIMENT FILLING THE MISSISSIPPI DELTA; THEY HAVE DETERMINED IT TOOK ABOUT 4000 YEARS TO ACCUMULATE ! THAT TAKES US BACK TO THE TIME OF THE FLOOD WHEN PANGEA WAS SPIT UP INTO OUR PRESENT CONTINENTS.
ANOTHER SIMPLE DETERMINATION MADE BY A PROFESSOR I ONCE WAS AQUATINTED WITH, AND THAT WAS THE COMPARISON OF THE KNOWN COAL RESERVE (LESS WHAT WE HAVE MINED) PUT UP AGAINST A CALCULATION OF THE EARTH COVERED WITH FLORA AND THEN BURIED AND TURNED INTO COAL. THE COMPARISON WAS WITHIN 5% ! EVIDENCE OF A FLOOD ?
WE HAVE FOOTPRINTS OF MAN RIGHT ALONGSIDE FOOTPRINTS OF DINOSAURS ? THIS REALLY MESSES UP THE ORDER. AND THEN THERE'S THE MISSING LINKS BETWEEN THE SPECIES THAT ALL CAME FORM ONE SOURCE, THEY ARE JUST NOT THERE.
I THINK OF ALL THE FABRICATIONS TRYING TO PROVE CAVE MEN AND SUCH WHERE YOU HAVE FROM A LITTLE BONE WE CREATE A WHOLE MAN, HIS FAMILY AND THEIR ENTIRE RACE IS MADE FORM IT, OF COURSE WHEN ITS SCULPTURED IT LOOKS PRIMEVIL (MONKEY LIKE).
BUT YOU KNOW THE SICK PART OF ALL THIS IS; ALL THE CHILDREN ARE SEEING AND BEING TAUGHT TODAY ARE THESE THEORETICAL ASSUMPTIONS, "WITH NO BASES OF COMPARISON" SO ITS NO WONDER THE POPULARITY OF EVOLUTION SURPASS THAT OF CREATION.
IN THE END FOLKS FACE IT; ITS JUST AS HARD TO BELIEVE MAN CAME FORM NOTHING, AS IT IS TO BELIEVE MAN WAS CREATED FROM NOTHING. THE REAL UNADULTERATED, NOT FABRICATED EVIDENCE THOUGH, POINTS TO THE FACTS THAT MAN CAME FROM A WELL DEVELOPED HUMAN BEING, AND HAS DEGENERATED SINCE. OPPOSED TO THE THEORY MAN HAS INCREASINGLY EVOLVED INTO A MORE DEVELOPED BEING WHICH IN MY ESTIMATION IS ALMOST ASININE. ESPECIALLY WHEN YOU CONSIDER, IN JUST THE LAST 100 YEARS OF THE 10 BILLION, WE HAVE ABOUT DESTROYED OUR EVVIORMENT AND ARE ON THE BRINK OF POLITICAL AND PHYSICAL DESTRUCTION.
IF IT IS HOPE WE WANT, AND A FUTURE, ITS BETTER TO BELIEVE IN CREATION.
IF NOT WHAT HOPE IS THERE ?
I CHOOSE HOPE !
YOU'LL COME BACK NOW YA HERE.......
Egyptology l Orion l Archeology l The Papasy l The Flood l Left Behind l Holy War l Watchman l Yahoo Debate l Whats New