Left Behind (Part 3) Warning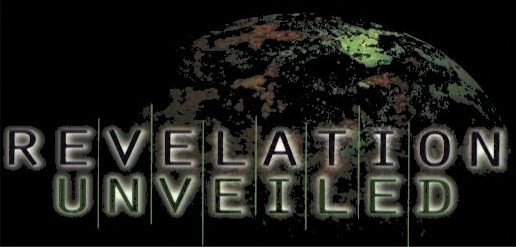 FOR AS THE LIGHTNING COMETH OUT OF THE EAST AND SHINETH EVEN UNTO THE WEST"
"SO SHALL ALSO THE coming OF THE SON OF MAN BE"
THESE ARE THE WORDS OF OUR SAVIOR CONCERNING HIS SOON coming.
DOES IT SOUND TO YOU LIKE ITS GOING TO BE A SECRETE EVENT ?
CERTAINLY NOT, OF COURSE NOT !
AND LOOK, JUST BEFORE HE MADE THESE STATEMENTS HE SAID THESE WORDS; MAKING IT CLEAR FOR US TODAY;
"WHEREFORE, IF THEY SAY UNTO YOU......HE IS IN THE SECRETE CHAMBERS BELIEVE IT NOT"........
I WONDER WHY HE USED THOSE "EXACT" WORDS ?
DO YOU SUPPOSE HE WAS LOOKING DOWN HERE INTO THE FUTURE, WHEN THERE WOULD COME A TIME WHEN THE THINGS, HE WAS MAKING CLEAR ABOUT HIS COMING, WOULD BE PERVERTED BY FALSE PROPHETS ?
SAYING THINGS LIKE HE'S ALREADY COME, OR ITS GOING TO HAPPEN SECRETIVELY ?
NOTICE THE WORDS HE SPOKE JUST BEFORE THOSE WORDS NOW;
"FOR THERE SHALL ARISE FALSE CHRIST'S, AND FALSE PROPHETS, AND SHALL SHOW GREAT SIGNS AND WONDERS: INSOMUCH THAT, IF IT WERE POSSIBLE, THEY SHALL DECEIVE THE VERY ELECT".
THEN HE SAYS;
"BEHOLD, I HAVE TOLD YOU BEFORE".......
IS THIS LIKE SAYING; "YOU SHOULD KNOW THIS BY NOW" ?
OR IS HE REFERRING TO THE "VERY FIRST WORDS" THAT CAME OUT OF HIS MOUTH WHEN HIS DISCIPLES ASK HIM THE QUESTION (MATTHEW 24:3- ) ABOUT; WHAT SIGN WOULD MARK HIS coming (WHAT WILL BE THE EVENTS THAT WILL HAPPEN AT YOUR SECOND coming AND THE END OF THE WORLD; THEY ASKED)
THE VERY "FIRST WORDS" THAT CAME OUT OF THE MOUTH OF GOD WERE;
"TAKE HEED THAT NO MAN DECEIVE YOU"....






FRIENDS WHEN WE LOOK TO MAN FOR THE ANSWERS INSTEAD OF "THE WORD FROM THE MOUTH OF GOD" WE ARE GOING TO BE DECEIVED AT SOME POINT ! I DON'T CARE HOW YOU CUT IT, OR HOW YOU PUT IT, IT'S THE TIME WE ARE LIVING IN, AND THAT'S WHY JESUS' FIRST WORDS, WERE ACTUALLY HIS FIRST WARNING "TO PEOPLE LIVING AT THE END OF TIME", WHO ARE ASKING ABOUT HIS SECOND COMING AND WHAT IT'S GOING TO BE LIKE, BUT ARE THEY ASKING "HIM" IS THE QUESTION.
WHY IS IT SO IMPORTANT ?
JESUS SAID IT IN CONTEXT HERE;
(REMEMBER NOW, HE'S TALKING ABOUT THE END OF THE WORLD AND TO THE PEOPLE AT THE END OF THE WORLD)
MATH. 24 VERSE 11;
"AND MANY FALSE PROPHETS SHALL RISE, AND DECEIVE MANY."
THERE'S THE ANSWER, FROM THE MOUTH OF GOD, BUT HE GOES ON,
VERSE 12;
"AND BECAUSE INIQUITY SHALL ABOUND, THE LOVE OF MANY SHALL
WAX COLD."
"BEHOLD", JESUS SAID, "I HAVE TOLD YOU BEFORE", GET IT STRAIGHT, GET IT RIGHT NOW LISTEN TO ME, THINK IT OUT !
WHY IS THE LORD IS MAKING A CONNECTION HERE BETWEEN "INIQUITY ABOUNDING", "DECEPTION" AND "SIGNS OF HIS SECOND COMING" ?
IS THERE A CONNECTION ?
ARE THESE THINGS SYNONYMOUS OF EACH OTHER ?
YOU HAD BETTER BET THERE IS, AND THEY ARE;

AND IT'S HERE WE WILL TAKE UP THIS LITTLE STUDY;

YOU CANNOT HAVE JUST ONE:
BY MOSES
FOLKS,
WHEN WE ARE FACED WITH ISSUES SUCH AS WE ARE BEING FACED WITH TODAY, NOT JUST ABOUT THE SECOND COMING BUT ALL THE ISSUES THAT ARE VITAL TO OUR SALVATION HERE IN THE END OF THE WORLD. IT IS ABSOLUTELY LIFE OR DEATH TO US THAT WE KNOW THE TRUTH, ESPECIALLY WHEN "WE ARE WILLING TO HEED" (OR ARE WE ?) JESUS' WARNING THAT "MANY FALSE PROPHETS SHALL RISE AND DECEIVE MANY"......"EVEN THE ELECT IF THAT WERE POSSIBLE" (VERSE 24).
I ASK YOU;
WHY WILL IT NOT BE POSSIBLE TO DECEIVE THE VERY ELECT ?
WHY FRIENDS ?
THEY ARE SEARCHING FOR "THE TRUTH", IT HASN'T WAXED COLD IN THEIR MINDS AND HEARTS. THEY WON'T JUST TAKE ANYBODY'S WORD FOR TRUTH, NOT EVEN PAUL'S, WITHOUT CHECKING IT OUT. COMPARING THE SCRIPTURES TO EVERY WORD THEY HERE, CHECKING IT AGAINST EVERY DOCTRINE THEY SEE OR HEAR TO SEE IF IT COMES FROM THE WORD OF THE MOUTH OF GOD OR FROM THE MOUTH OF THE FALSE PROPHET.
THAT'S WHY YOU CAN'T FOOL THE ELECT, AND THAT'S WHAT MAKES THEM THE ELECT !
THEY ARE THE ONE'S (AND I'M NOT SAYING I'M THERE BY THIS EITHER BUT I'M PRAYING I WILL BE) THEY ARE THE ONE'S JESUS DESCRIBES IN VERSE 13-14;
"BUT HE THAT SHALL ENDURE UNTO THE END, THE SAME SHALL BE SAVED"
ENDURE WHAT IN CONTEXT HERE ?
WHY, NOT BEING DECEIVED ! BOTH IN WHAT THEY HERE AND WHAT THE SEE, EVEN IN WHAT THEY BELIEVE, BUT MORE THEY ARE ENDURING THE TRUTH THEY receive FROM THE WORD THAT THEY MIGHT NOT BE THROWN OFF FROM TRUE SALVATION BY THE ERRORS THAT JESUS MAKES CLEAR "WILL EXIST IN THE TIME OF THE END OF THE WORLD.
THEREFORE FRIENDS, THE TRUTH ABOUT HIS COMING, HIS "TRUE GOSPEL", AS WELL AS WHAT CONSTITUTES INIQUITY AND LOVE TOWARDS JESUS (IN THAT WE PUT OUR ALL AND ALL IN HIM AND HIS WORD AS THE TEST OF TRUTH AND DESCRIBER OF INIQUITY) IS WHY HE MENTIONS THESE THINGS IN VERSES 11-14 IN CONNECTION TO THE 2ND COMING.
THIS IS WHY THIS TOPIC IS SO IMPORTANT TO US THAT WE THOROUGHLY UNDERSTAND THE TRUTH ABOUT ALL THESE THINGS OR WE COULD BE LOST, NOT JUST AT THE SECOND COMING, BUT RIGHT NOW ! AND THINKING WE ARE SAVED.
JESUS SAID AT THE FIRST OF VERSE 14;
"AND THIS, GOSPEL......"
AS IF "WHAT HE WAS SAYING HERE" WAS JUST AS IMPORTANT AS ANY OTHER PART OF THE GOSPEL, OR, WAS HE SAYING THIS "IS" THE GOSPEL.
WHY IS IT GOSPEL ?
YOU MARK IT DOWN FRIENDS, JUST AS JOHN SAW THE GOSPEL GOING INTO ALL THE WORLD IN VISION THERE IN REVELATION 14: IN OUR TIME, JUST BEFORE THE END OF THE WORLD, JUST PRIOR TO JESUS' COMING, THIS IS THE SAME IMPORTANT GOSPEL JESUS WAS GIVING IN "HIS LAST DAYS ON EARTH" FOR HIS PEOPLE IN BOTH TIMES TO TAKE HEED TO SO THEY WOULD NOT BE DECEIVED.
AND FRIENDS, IT WILL BE "THE ELECT", THOSE WHO HAVEN'T BEEN DECEIVED, THOSE WHO KNOW WHAT CONSTITUTES "INIQUITY", AND WHO THROUGH THE POWER OF THE LORD HAVE OVERCOME IT. IT WILL BE THE ELECT THAT WILL FULFILL VERSE 14 HERE, AND THIS WILL ONLY BE POSSIBLE THROUGH THE GRACE OF GOD THAT THE ELECT WILL CARRY "THE TRUTH" UNTO ALL THE WORLD FOR A WITNESS AGAINST FALSE PROPHECY, INTO ALL NATIONS, AMONG ALL KINDRED'S TONGUES AND PEOPLE......
AND THEN WHAT ?
THE END SHALL COME !
AND ALL THE EVENTS AFOREMENTIONED....
BUT THERE'S A LOT MORE TO IT THAN MEETS THE EYE....
LET'S READ JESUS' WARNING TO US AGAIN IN CONTEXT THIS TIME;
MATTHEW 24:11-14;
"AND MANY FALSE PROPHETS SHALL ARISE, AND SHALL DECEIVE
MANY. AND BECAUSE INIQUITY SHALL ABOUND, THE LOVE OF MANY
SHALL WAX COLD. BUT HE THAT SHALL ENDURE UNTO THE END, THE
SAME SHALL BE SAVED. AND THIS GOSPEL OF THE KINGDOM SHALL
BE PREACHED IN ALL THE WORLD FOR A WITNESS UNTO ALL NATIONS;
AND THEN SHALL THE END COME."
FRIENDS, LETS GET IT STRAIGHT, FOR JUST AS THE LIGHTNING COMMETH FORTH FROM THE EAST TO THE WEST, AS JESUS SAID THE END WILL BRING, SHOULD WAKE US UP FROM THIS SECOND CHANCE SLEEP, SO SHOULD THE VERY NEXT VERSE (VERSE 15) AWAKE US OUT OF THE DELUSION THE FALSE PROPHET HAS HYPNOTIZED US WITH, AND IS TRYING TO STEER US AWAY FROM UNDERSTANDING, BECAUSE IT CONNECTS US WITH THE WHOLE TRUTH ABOUT HIS coming, AND FALSE PROPHETS;
"WHEN YE THEREFORE SHALL SEE THE ABOMINATION OF
DESOLATION, SPOKEN OF BY DANIEL THE PROPHET, STAND IN THE
HOLY PLACE"
STOP:
WHETHER THE FOLLOWING WAS SUPPLIED BY JOHN, OR THE TRANSLATORS, OR NOT IT'S IRRELEVANT; BECAUSE HERE IS OUR CHALLENGE TODAY;
(LAST PART OF VERSE)
"(WHOSO READETH, LET HIM UNDERSTAND;)"
DO WE UNDERSTAND WHAT THIS MEANS ?
DO WE KNOW THE TRUTH ABOUT THE ABOMINATION OF DESOLATION AND WHAT OR WHO IT IS ?
SOME PREACHERS TURN THEIR FLOCK OFF HERE (TO THEIR OWN DEMISE) BY SAYING; "THIS WAS A MESSAGE FOR THE JEWS" BECAUSE OF THE FOLLOWING FIVE VERSES, BUT LOOK AT THE NEXT FIVE VERSES WITH REASON;
IF THE PEOPLE OF JERUSALEM HAD WAITED until THE ENEMY WAS IN THE HOLY PLACE, IT WOULD HAVE BEEN TO LATE FOR THEM TO FLEE. PEOPLE JUST DO NOT REACT THAT FAST IT TAKES SOME YEARS FOR THE TRUTH TO SINK IN ! NO, THESE FIVE VERSES DO NOT THROW OFF THE ELECT THEY KNOW WHAT THEY MEAN AND WHY JESUS USED THEM IN CONTEXT HERE. HOW CAN I BE SO SURE ? WHY FOLKS, THE NEXT 7 VERSES SAY IT ALL, AND AS THE WHOLE CHAPTER THEY PUT THIS "GOSPEL" IN THE TIME FRAME OF THE END.
LOOK AT THEM AND YOU DECIDE:
VERSES 21-22
"FOR THEN.....SHALL BE GREAT TRIBULATION SUCH AS WAS NOT
SINCE THE BEGINNING OF THE WORLD TO THIS TIME, NO, NOR EVER
SHALL BE, AND EXCEPT THOSE DAYS SHOULD BE SHORTENED, THERE
SHOULD BE NO FLESH SAVED: BUT FOR THE ELECT'S SAKE THOSE
DAYS SHALL BE SHORTENED."
THIS DOESN'T SOUND LIKE HE IS TALKING ABOUT THE DESTRUCTION OF JERUSALEM ? HE ONLY USED THAT "coming REALITY" (DESTRUCTION OF JERUSALEM) AS AN EXAMPLE OF HOW SUDDENLY, AND FINALLY, THE END IS GOING TO COME UPON US IN THOSE DAYS. AS A THIEF IN THE NIGHT CATCHING THE UNAWARES OFF GUARD, THAT IS, UNLESS WE ARE IN THE CAMP OF THE ELECT WHO READ AND HEED JESUS' WARNING GOSPEL HERE.
WE ARE TOLD THAT JUST PRIOR TO THE DESTRUCTION OF JERUSALEM MANY REMEMBERED JESUS' WORDS, AND BEFORE THE CITY WAS DESTROYED IN 70 A.D. THEY FLED INTO THE MOUNTAINS, AND FROM THAT VIEW POINT WATCHED IT HAPPEN. HAVING ESCAPED THROUGH JESUS' WARNING WELL CLEAR OF THE PRESENT DANGER.
THE QUESTION IS, WILL WE DO THE SAME, BEING THE ELECT, WHEN THE EVENTS OF THE SECOND coming ARISE OR WILL WE THINK WE HAVE MORE TIME, OR A SECOND CHANCE, AND NOT HEED JESUS' WARNING ?
THE WHOLE CHALLENGE FOR US THEN, HAVING READ THE WORD OF GOD ON THIS MATTER, IS TO FIND WHO THESE "ELECT ARE" JESUS KEEPS SPEAKING ABOUT, WHO WILL EXIST IN THE END OF THE WORLD, IN DIRECT CONTRAST TO THE DECEIVED (OF WHOM JESUS SPEAKS OF IN THE REMAINING OF THIS CHAPTER, WHO WILL FIND HIS coming AS A THIEF IN THE NIGHT AND ARE UNPREPARED).
WE NEED TO FIND OUT WHO THESE "ELECT" ARE, SO THAT WE CAN BE A PART OF THEM AND THEIR MISSION TO CARRY THE TRUTH OF THE GOSPEL UNTO ALL THE WORLD; SO THAT ALL THE PEOPLE OF GOD, OF WHOM HE IS CALLING, FROM ALL CORNERS OF THE EARTH, OUT OF ALL FAITHS WILL;
WILL NOT BE CARRIED AWAY BY THE DECEPTIONS THAT WILL BE
IN THE LAST DAYS.
COMING, BY THIS LAST DAY ATTACK OF SATAN AGAINST THE
TRUTH, AND THUS MISS THEIR LAST CHANCE FOR SALVATION.
RIGHT ?
SO OUR "CONNECTIONS TO DISCOVER" IN THE CONCLUSION OF THIS STUDY ARE;
TO GET OUR ANSWERS; WE MUST GO BACK TO THE WORDS OF A PROPHET WHO WAS IN THE SAME DELIMNIA WE ARE IN TODAY, WHO WAS ASKING THE SAME QUESTIONS WE ARE FACED WITH RIGHT NOW.
NOW LISTEN, GOD'S ANSWER TO HIM, OR ANY MAN IN ANY AGE, WOULD BE THE SAME ANSWER HE WOULD GIVE US TODAY - RIGHT ? WHEN WE SEEK TO FIND THE ANSWERS TO OUR QUESTIONS, ISN'T IT TRUE GOD NEVER CHANGES, AND THAT'S WHAT MAKES HIM GOD, THUS HE IS WHO WE SHOULD TURN TO FOR ANSWERS ON THE TRUTH VERSES ERROR MATTERS ?
LETS SEEK HIS COUNSEL OF THE AGES;
ISAIAH 8:19-20;
FORGIVE ME NOW, BUT LET ME PARAPHRASE THIS GOSPEL AND PUT IT IN TODAY'S CONTEXT FOR EMPHASIS;
IF THEY SAY TO YOU;
HERE, TAKE THIS BOOK OR THAT, OR COME WITH ME TO HEAR THIS MAN OR THAT...."SHOULD NOT A PEOPLE SEEK UNTO THEIR GOD FOR ANSWERS TO ALL THEIR QUESTIONS AND NEEDS ?" REGARDLESS OF WHAT "IN THIS LIFE WE TALK ABOUT" FROM THE LIVING TO THE DEAD IT'S THE WORD AND ONLY THE WORD FROM THE MIND OF GOD THAT ENDS THE DILEMMA.
BUT THE NEXT VERSE (I FEAR TO PARAPHRASE) TELLS ME WHY THE PREACHERS TODAY ARE SO CONFUSED, AND CANNOT GIVE A CLEAR "THUS SAYETH THE LORD" ON MANY SUBJECTS THAT DO NOT TEACH WHAT THE BIBLE TEACHES, SUCH AS THE SECRETE RAPTURE AND MANY ISSUES DEALING WITH THE LIVING TO THE DEAD. TRUTH IN THIS LIFE AND TRUTHS ABOUT THE AFTER LIFE THAT'S WHAT HE IS SAYING HERE.
VERSE: 20;
"TO THE LAW AND TO THE TESTIMONY: IF THEY SPEAK NOT
ACCORDING TO THIS WORD, IT IS BECAUSE THERE IS NO LIGHT IN
THEM."
WE ARE DEALING, YOU RECALL* WITH THE ISSUE OF INIQUITY FIRST HERE, AND THIS TEXT MENTIONS A FAITH IN THE LAW AS A PREREQUISITE TO ENLIGHTENMENT.
WHAT IS INIQUITY ANYWAY ? WHY SIN, TRANSGRESSION OF THE LAW. HAVE YOU EVER HERD YOUR PREACHER QUOTE FROM I JOHN 3:4 ?
OF COURSE NOT ! THIS WOULD CONNECT HIM WITH THE LAW, OR THE TEN COMMANDMENTS, AND THAT WOULD BRING UP THE SABBATH ISSUE, AND THAT REMINDS HIM OF A TRUTH HE HAS IGNORED IN HIS PAST WHEN HE WAS FIRST SEARCHING, SO NO YOU WON'T HEAR HIM USE ANY TEXT THAT IMPLIES THE LAW IS STILL VALID, IN FACT JUST THE OPPOSITE. BUT NOW AFTER MANY YEARS THESE MEN, EVEN PHDS AND MDS, HAVE BEEN CONVINCED BY OTHER TEACHERS WITH ITCHING EARS AS PAUL PUT IT TO TIMOTHY WHEN TELLING HIM ABOUT TRUTH VERSES ERROR.
THIS REJECTION OF TRUTH, OF LAW, NO MATTER HOW SMALL OF AN ISSUE YOU MAY VIEW IT AS, BY VIRTUE OF THE TEXT WE JUST READ, TAKES THIS MAN OUT OF THE ENLIGHTENMENT category, NOT ACCORDING TO ME, BUT ACCORDING TO THE WORD OF GOD THROUGH HIS PROPHET ISAIAH. CONFUSION THEN LEADS THESE MEN TO ACCEPT SUCH FALLACIES AS LEFT BEHINDS, AND THE MARK ETC. SO POPULAR TODAY (THIS IN IT'S SELF SHOULD RAISE A RED FLAG).
THINK ABOUT THIS WITH BABY LOGIC;
OUT OF "GODS MIND" CAME THE SABBATH FRIENDS, HE EVEN PUT HIS DADDY NAME IN IT FOR US BABES sABBAth, SO I DARE THESE SELF APPOINTED MEN TO LEAD US AWAY FROM SOMETHING GOD HIMSELF CREATED !
THINK BACK;
WHEN ISRAEL FORGOT, THAT OUT OF GODS MIND CAME THE TEN COMMANDMENTS, AND THEY WENT AFTER OTHER GODS TO WORSHIP THEM, THERE WAS DISASTROUS RESULTS, BUT THE WORSE PART TO ME WAS, IT HURT OUR CREATOR GOD IN HIS HEART FOR THEY WERE TURNING AGAINST THE THINGS OUT OF LOVE HE GAVE THEM FROM HIS MIND TO THEIR HEART, BUT THEY COULDN'T SEE IT.
DON'T YOU SUPPOSE TODAY WHEN WE IGNORE GODS HOLY DAY, THAT CAME FROM HIS MIND, HIS HEART, THAT IT STILL HURTS HIM ?
DO YOU KNOW THAT THE MARK OF THE BEAST HAS TO DO WITH WORSHIP (re REV. 14:9-11) IN OPPOSITION TO WORSHIPING THE CREATOR GOD (re REV. 14:7,12) AND LISTEN I'M NOT TALKING ABOUT JEWS, OR JOHNS AGE, ISAIAH'S, OR MOSES AGE, BUT OUR GENERATION (re REV. 14:14). SO AS INIQUITY WAS TIED BY JESUS TO HIS GOSPEL CONCERNING THE SECOND coming, SO IS THE SABBATH TIED TO THE SECOND coming MARKING THE ELECT OF VERSE 12.
NOW YOU CAN ARGUE ALL YOU WANT BUT REMEMBER THE (7TH DAY) SABBATH CAME FROM THE MIND OF GOD. AND FRIENDS HERE'S ANOTHER MARK YOU CAN MARK DOWN; THIS IS WHERE THE BATTLE IS FOR US, IN OUR MINDS. NOTICE THE MARK IN REV. 14 VERSE 9 SAYS; SATAN WANTS TO PLACE HIS MARK IN OUR FOREHEADS ("IN" NOT "ON", FOREHEADS=MINDS). NOW NOTICE WHERE GOD WANTS TO PUT HIS SABBATH, AS WELL AS ALL HIS COMMANDMENTS, NOT ONLY IN OLDEN TIMES, BUT IN NEW COVENANT TIMES. (re DEUT. 6:1-8) (HEBREWS 8:7-10,10:9-17). WHAT IF WE IGNORE THE TRUTH OF GODS SABBATH, THIS KNOWLEDGE FOR THE ELECT, AS OUR PREACHERS HAVE KNOWINGLY AND WILLFULLY) ? WHICH WOULD BE SIN ACCORDING TO THE BIBLE (re I JOHN 3:4, JAMES 2:10) WHAT HAPPENS ? HEBREWS 10:26-29. THE SPIRIT OF GRACE IS GRIEVED, AND FRIENDS THE SPIRIT OF GRACE IS WHAT IS GOING TO SEAL US.
ISAIAH IN THE TEXT WE WERE IN A MINUET AGO, SPEAKING OF CHRIST'S TIME AHEAD, AND THE SEALING, READ ISAIAH 8:16.
THINK BACK;
HAD ISRAEL MADE AN END TO TRANSGRESSION AND INIQUITY AND HAD CORRECTLY "BIBLICALLY" TRANSLATED PROPHECY THEY WOULD HAVE RECOGNIZED JESUS AS THE MESSIAH, WHO CAME RIGHT ON TIME BUT WE KNOW THE RESULT. WHY ? MATH. 15:3-9.
SO, WE HAVE COVERED OUR FIRST POINT ON INIQUITY, AND ITS CONNECTIONS TO OUR TIME, AND OUR HEART AND MIND.
WHAT'S OUR NEXT TOPIC ?
WHO ARE THE ELECT AT THE END OF TIME ?
WELL, DIDN'T WE SEE THEM IN REV. 14:12 ? AND IF WE WONDER IF IT IS THE TRUE SEED OF JESUS, AND HIS CHURCH, HE PLANTED, REV. 12:17 TELLS US. AND IT EVEN TELLS US WHY PEOPLE GET SO MAD WHEN THEY HEAR THE TRUTH ABOUT THE COMMANDMENTS OF GOD IT'S A STUMBLING BLOCK (re ISAIAH 8:12-22). AND LOOK WHAT REV. 19:10 TELLS US "THE TESTIMONY OF JESUS IS. WHY FRIENDS IF WE ALLOW JESUS TO PUT HIS LAWS IN OUR MIND AND WRITE THEM ON OUR HEARTS WE WILL HAVE ENLIGHTENMENT HIS WORD WILL BECOME LIGHT AND WE WILL AS THE ELECT UNDERSTAND PROPHECY, IN THE BIBLICAL PERSPECTIVE, FOR WE WILL HAVE FAITH IN THE LAW OF GOD AND THE ENLIGHTENMENT THAT FOLLOWS.
LASTLY, THE LAST POINT: "TRUTH ABOUT THE SECOND coming" AND WHAT IT HAS TO DO WITH ALL THAT I HAVE SAID. I WILL END WITH THE ONE TEXT THAT TELLS US; WHY LATE GREAT PLANET EARTHS, AND LEFT BEHIND TYPE AUTHORS, AND SUNDAY CREATORS, HAVE COME UP WITH SUCH UN-BIBLICAL THEORIES THAT HAVE TRANSLATED THEMSELVES INTO NEW AGE THEOLOGY;

ISAIAH 8:20;
"TO THE LAW AND TO THE TESTIMONY: IF THEY SPEAK NOT
ACCORDING TO THIS WORD, IT IS BECAUSE THERE IS NO LIGHT IN
THEM."
THE LAW AND PROPHECY GO HAND IN HAND "YOU CANNOT HAVE JUST ONE" OR NEITHER ONE MAKES SENSE......
JESUS GAVE A PROMISE TO THE ELECT (TO US) AS ONE OF HIS LAST WORDS JUST PRIOR TO HIS 2ND COMING, AND IF WE DESIRE TO BE HIS LAST DAY ELECT WE WILL TAKE IT INTO OUR MINDS, AND INTO OUR HEARTS WILL WE LET HIM WRITE IT, AND THEN LET HIM BEGIN IN US A WORK THAT WILL LEAD US TO THE GATES OF HEAVEN.
REVELATION 22:14;
FOR WITHOUT IS THE LIE MY FRIENDS AND ALL SIN NEXT VERSE.
THE CHOICE IS ALWAYS OURS......
Egyptology l Orion l Archeology l The Papasy l The Flood l Left Behind l Holy War l Watchman l Yahoo Debate l Whats New