Orion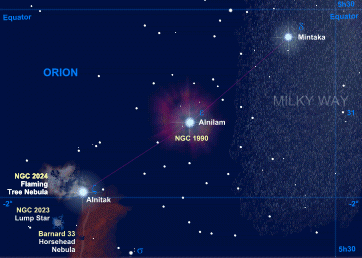 NOW I AM NOT UNREAD, AND I HAVE SEEN THE ARGUMENTS, AND PICTURES CHALLENGING THE THEORIES OF THE PYRAMIDS AND THEIR RELATION TO THE CONSTELLATION OF ORION; HOW THEY DON'T LINE UP ETC. BUT FRIENDS IF YOU LOOK AT THOSE SUPERIMPOSED IMAGES (SEE BELOW) THEY ARE CLOSE ENOUGH FOR ME TO FIND A CONNECTION BETWEEN THEM AND THE REFERENCE FOUND IN THE STAR PATTERNED PYRIMID TELLING OF ORION AS THE PLACE OF GOD ? I LOOK AT IT FROM A DIFFERENT PERSPECTIVE;
HAVE YOU EVER SEEN THIS DONE;
WHEN YOU HAVE A GROUP OF PEOPLE IN A LINE, AND YOU WHISPER IN THE FIRST PERSONS EAR A STATEMENT, AND BY THE TIME IT REACHES THE LAST PERSON IN LINE IT HAS A FORM OF WHAT THE ORIGINAL STATEMENT WAS BUT NOT THE EXACT STATEMENT ITSELF ?
SO I FEEL IS THE ORION CONNECTION, OF COURSE ITS NOT SCIENTIFIC, BUT ALL I AM SAYING IS THERE IS A DEFINITE CONNECTION BACK THEIR TO THE GOD OF CREATION, AND IT STRETCHES IN TWO DIRECTIONS; BOTH IN REALITY AND IN PROPHECY UP until THE TIME OF CHRIST, AND HIS INFLUENCE STILL GETS AROUND BY WORD OF MOUTH ACROSS THE WHOLE WORLD. DOES BUDDHA'S STORY CROSS ALL BORDERS IN THE SAME WAY ? DOES MOHAMMED'S ? WHAT ABOUT RA, AND ZEUS AND ETC. ARE THEY STILL HOUSEHOLD WORDS ? DOES ANY COUNTRY PLACE THEIR NAME ON THEIR COINAGE ? ARE THEY BEARERS OF WAR OR PEACE ? ARE LIVES BROUGHT UP FROM THE GUTTER OR LAID BACK DOWN THROUGH BLOOD SHED AND RIOT ?
YOU SEE WHEN YOU TAKE THE FACT THAT THERE ARE MILLIONS OF JEWS ON THE PLANET "YET", AND THEY HAVE RELIGIOUSLY BROUGHT FORWARD THE HISTORY OF JEHOVAH AS RECORDED IN THE BIBLE; YES MAYBE AS THE STATEMENT IN THE LINE, SOME OF THE DATES REQUIRE ARCHEOLOGICAL AND PROPHETIC SUPPORT, BUT FRIENDS THIS IN ITSELF TELLS ME THE STORY IS TRUE.
IF WE CAN BELIEVE JUST THIS MUCH, THEN MAYBE SOME OF THE PREDICTED EVENTS SUCH AS ETERNAL LIFE MAY ALSO BE TRUE ? AND THE FLOOD ? WHAT IS THE EFFORT INVOLVED COMPARED TO THE REALITIES THAT WILL COME ?
ISN'T IT IRONIC THAT IN ALMOST ALL LANGUAGE GROUPS "A FLOOD STORY", AS WELL AS :A CREATOR STORY" AND TALK OF ETERNAL LIFE ARE TOLD ? ITS JUST ABOUT AS ODD TO FIND THE NAME FOR THE SABBATH IN 109 OF THESE LANGUAGES STILL "SABBATH" !
NOW IN THE FRAMEWORK OF EVOLUTION WHERE DID THESE APPARITIONS COME FROM ? WHAT WAS THE BASES OF COMPARISONS TO CREATE SUCH STORY LINES ? IT IS JUST TO VAGUE FRIENDS FOR REALITY TO STEP IN. MAN WAS CREATED EITHER IN THE IMAGE OF HIS CREATOR OUT THERE IN ORION OR HE CAME FROM MONKEY - I'LL LET YOU CHOOSE....
I FELL THE EVIDENCE SUPPORTS THE FACTS WE DON'T WANT TO FACE, AND THAT IS THEIR WAS A MASTER DESIGNER, AND YES HE WAS AN ALIEN, AND YES HE WILL COME BACK AT THE TIME APPOINTED, JUST AS HE DID THE MANY TIMES BEFORE, BUT DUE TO THE LONG LINE OF PEOPLE WHO HAVE PASSED DOWN THIS STORY, AND THE BILLIONS ON THE WAY, THEY HAVE DISTRIBUTED THEMSELVES INTO MYTHS.
BUT, AND THIS IS A BIG BUT, IF WE CAN TRACE THESE REALITIES FROM OUR PAST, PICKING UP CLUES AS WE GO FROM THE SURFACE OF THE EARTH AS IT RELATES TO SPACE AND BEYOND, WHAT DOES THIS DO FOR US ?
WE DIG THROUGH LAYERS OF THE EARTHS CRUST LOOKING FOR LIFE, WE TUNE OUR SCOPES TOWARDS THE HEAVENS IN SEARCH OF LIFE, WE SPEND ALL OUR MONEY TO EXTEND LIFE. ALL THIS FROM "TWO" DIFFERENT VIEW POINTS, WHY ? MILLIONS FLOCK DAILY TO WATCH AN IDOL WEEP AND BOW DOWN TO IT AS IF IT GAVE LIFE...
ALL MANKIND FROM ALL RACES HAVE ONE THING IN COMMON; AND THAT IS THIS "LIFE", BUT IN EACH OF US BURNS A DESIRE TO "LIVE AFTER DEATH";
IF FRIENDS,
A REALITY EXISTS OUT THERE, I'M GOING FOR IT !
SO....
YOU'ALL COME BACK NOW YA HERE.....
Egyptology l Orion l Archeology l The Papasy l The Flood l Left Behind l Holy War l Watchman l Yahoo Debate l Whats New
Why Mosescats.com?
Why Study Prophecy




__________________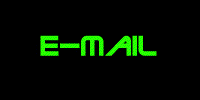 Orion Nebula

Orion Mosaic


M42j

The Giza overhead and
the 3 stars of Orions Belt


Star chamber in the
Pyramid of Unas that
speaks of Orion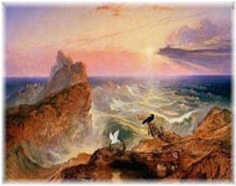 Amos 5:8
Seek him that maketh the seven stars and Orion, and turneth the shadow of death into the morning, and maketh the day dark with night: that calleth for the waters of the sea, and poureth them out upon the face of the earth: The LORD is his name: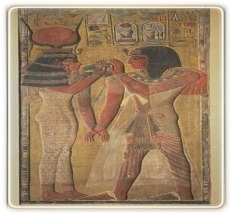 Connections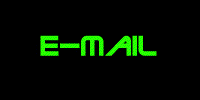 Site Content by:


Site Construction by:


THIS SITE IS DEDICATED TO THE BIBLICAL RECORD AND ITS SCIENTIFIC IMPLICATIONS